Survive By Quality, Development By Credit, Efficiency By Management
GLK3 decoiler straightener feeder machine is one of HongEr automatic feeder machine, which is suitable for 0.3-4.5mm metal coil sheet. It is equipped with press machine for metal stamping industry.
This 3 in 1 auto feeder machine makes the press line full-automatically and saves work space. Meanwhile, it can keep the decoiler straightener and feeding in the same feeding speed compacted with press machine. The speed is 16-24m/min.
HongEr GLK3 3 in 1 coil feeder is composed with pressing arm, supporting arm, hydraulic expansion decoiler, V-type coil car, feeding inlet arm for feeding smoothly, worm and gear adjustment of straightener rollers, pneumatic release type of feeding roller. Of course, oiling machine and hydraulic shearing is optional.
For more choice of automatic coil feeder machine for power press, we also have GLK2, GLK4, GLK4-H, GLK5 3 in 1 uncoiler straightener feeder machine to compact with press machine.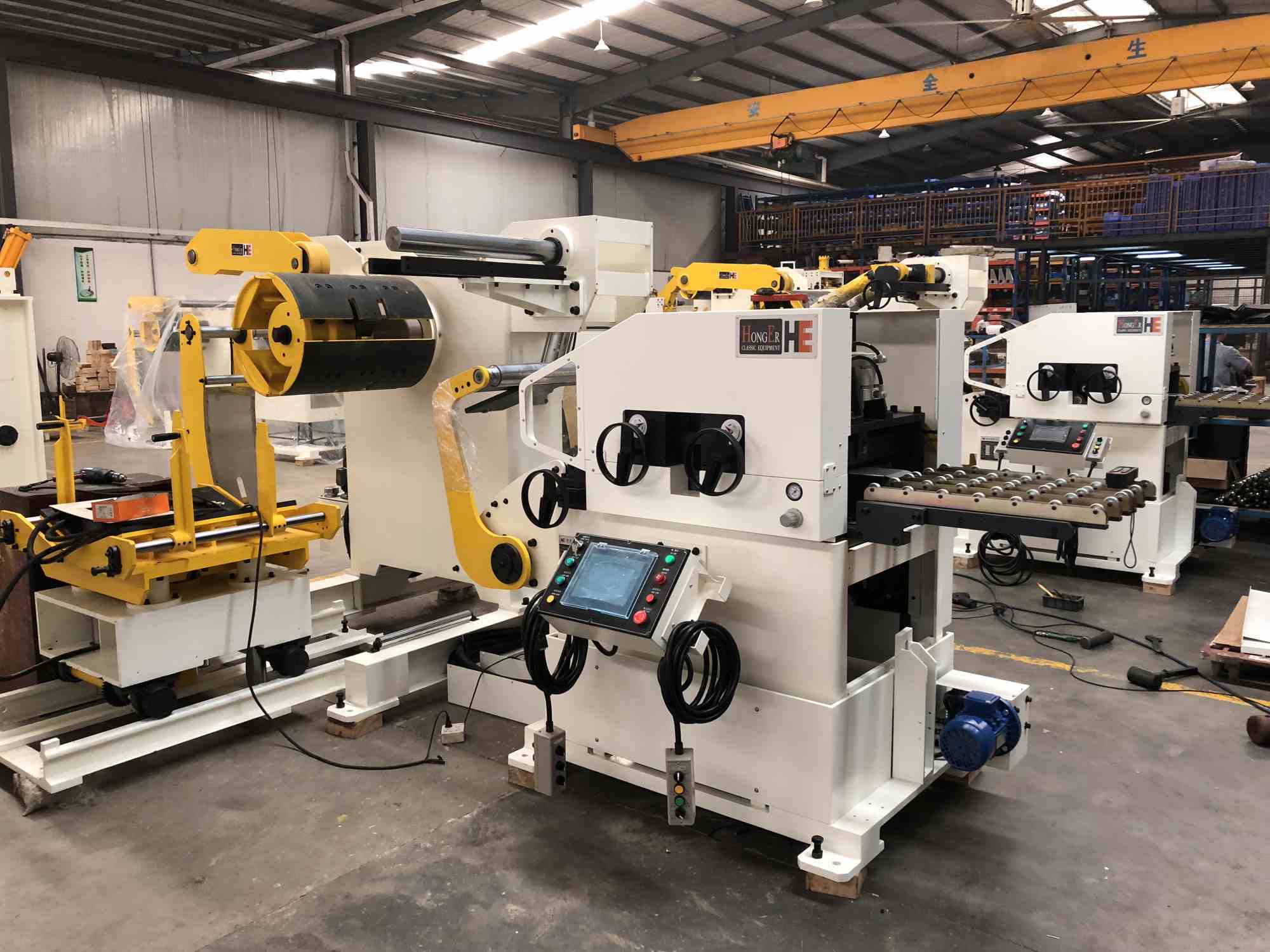 GLK3 3 in 1 Coil Feeder for Press
Address:

F1601-02, A4 Bldg Zhujiang Plaza,No.9009 Longxiang Blvd,Longgang,SZ,518172,CN